"You can't build a reputation on what you are going to do." Henry Ford
At 3 Birds, we have been helping automobile dealers to understand the importance of online reviews and the significant role they play in influencing consumer behavior since 2010. In the early days, we encountered our fair share of dealers who...
Read This Article>
Articles
Articles
Articles

Drive traffic and conversions with automated messaging backed by the type of informative content consumers are looking for online.
Getting the most bang for your revenue buck doesn't have to be complicated. Drive web, phone, and foot traffic related to service Drive service traffic to provide customers with timely information relevant to where they are in the vehicle...
Read This Article>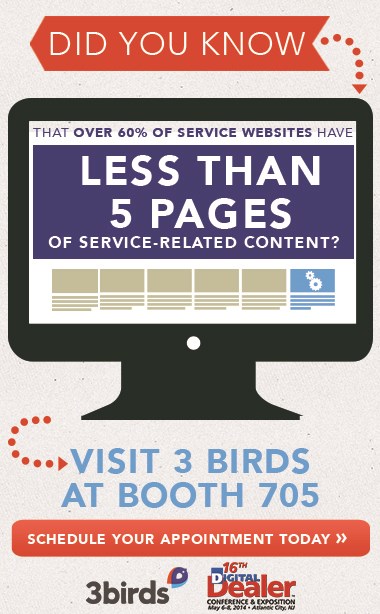 Targeted Multichannel Marketing Package Influences 44 Sold Vehicles Overall
The search for a cost-effective way to message multiple brands at once and still maximize ROI A 5 rooftop multi-brand dealership located in Durham, NC that offers highline, import and domestic brands and also maintains an extensive inventory of...
Read This Article>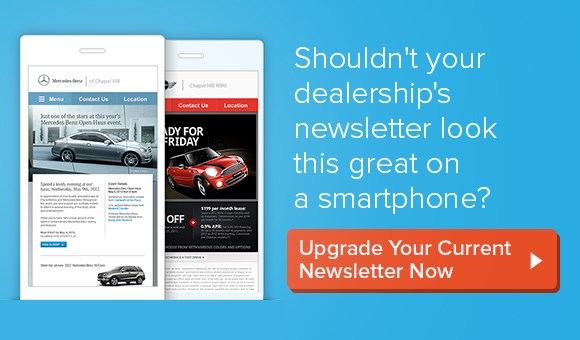 Generate demand, not just leads.
At first glance, increasing monthly revenue is the end result of a simple equation. More leads = more customers in-store = more cars sold = more revenue overall. Something like this, a model many of us are familiar with. It's simple,...
Read This Article>
Subscribe Now!
Sign up today to receive your monthly newsletter.

Geoff speaks out about the Fixed Ops Retention Suite and what he loves about being new to Chapel Hill.
Geoff is one of the newer members of the 3 Birds team, but lately he's had another new arrival on his mind. On February 1st, he and his wife welcomed their firstborn into the world. In between his new parenting duties, Geoff serves as our head of...
Read This Article>

As recent snafus show, monitoring your social media channels is a full-time job
They say hindsight is 20/20—and when social media disasters happen to businesses, it's tempting to look back at which decisions could have been made differently to avoid them. When online engagement backfires, though, the decisions you...
Read This Article>

An overview of two major social media updates
Miss out on any of the recent updates that could have big repercussions for your digital marketing? Don't worry—we've got you covered. Yahoo Local joins with Yelp for enhanced user experience Our take:...
Read This Article>