Featured
Featured
Featired
A comprehensive analysis of the data we have collected on the online presence of hundreds of automobile dealers proves it
At 3 Birds, we're big believers in the importance of maintaining a positive online presence for your dealership. After all, almost all customers research vehicle purchases online, and 60% of those customers have no contact with your dealership...
Read This Article>
Articles
Articles
Articles

Get real-time wisdom about your online presence with the 3 Birds Assessment Product
It wasn't so long ago that the majority of the car-buying process took place at the dealership itself. From research to comparison to test drive to financing, the process played out much the same way for each customer—and a dealership with a...
Read This Article>
See what you'll gain with more positive reviews—and what you're losing without them
What is the biggest factor keeping your dealership from attracting and keeping more customers? You might think of location, advertising, or service defection. However, the answer could be much simpler: that one negative review that made it onto your...
Read This Article>

A visual overview of the 3 Birds Assessment Product, featuring Megan Gardner and Austin Myrick
VP of Accounts, Megan Gardner, and Digital CX Manager, Austin Myrick, explaining the many ways that the 3 Birds Assessment Product can help dealerships distinguish themselves online while creating a level of digital excellence. As we have...
Read This Article>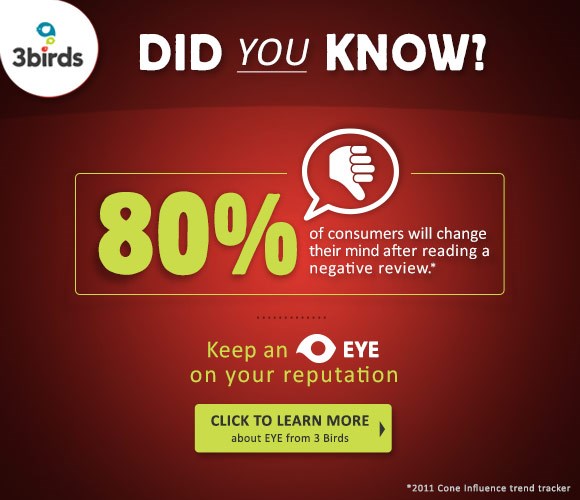 Subscribe Now!
Sign up today to receive your monthly newsletter.
FEATURED
Featured
Featured
Now with Even More to Love
There are many things that set us apart at 3 Birds Marketing, but one of the most important is this: we listen. Over the past several months, our development team has been working to make the Wire more user-friendly based on customer comments and...
Read This Article>