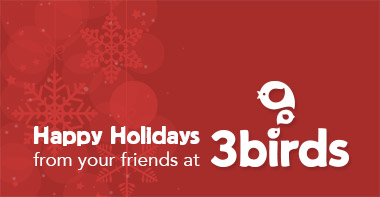 To our customers, partners, employees, and friends: we're sending our thanks this holiday season for your partnership and support in 2013.

We hope you'll join us as we continue the conversation in the New Year and introduce new ways to serve our customers and our community.

From our family to yours, Happy Holidays.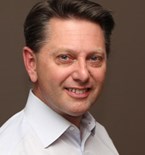 A chat with Bryan Krieger, Chief Technology Officer
3 million. It's a big number, eh? That's how many emails 3 Birds sent out the week of Black Friday 2013, the highest day of email sends ever by volume in company history. Email marketers pay attention to numbers like these, and with good reason. Email...
Read This Article>
Articles
Articles
Articles
Because you can't buy trust.
What in the world does "Integrated marketing" mean? It's simple, really. No matter whether you're talking to your audience through Facebook, a blog post, a newspaper advertisement, a television spot, or in person at the dealership, the audience...
Read This Article>
Or: How will all these numbers help you earn and save more?
Data by itself isn't enough—it's knowing how to use that data that is truly valuable. One of the strengths of the Wire is the ability to cut through the noise to find the data that can help your dealership grow. Here's what you should be thinking about the next time the "big data" discussion comes up.
Read This Article>

3 Birds does holiday decorating right with our annual desk decorating contest
3 Birds gears up for the office desk-decorating contest and our Digital Facilitators' quad is dressed to the nines for the occassion!
Read This Article>
We love our customers
We love our customers
We love our customers
Gee, thanks!
A word from our friends at Tom's Ford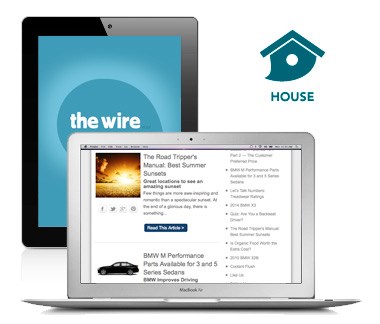 "We've been using 3 Birds for almost 2 years as our newsletter platform. The team there is genuine and really helps you succeed. I've always felt valued as a customer and threw a few challenges their way which we were able to conquer...The newest version [of the newsletter platform] is clean, easy to read, and very mobile friendly."
Subscribe Now!
Sign up today to receive your monthly newsletter.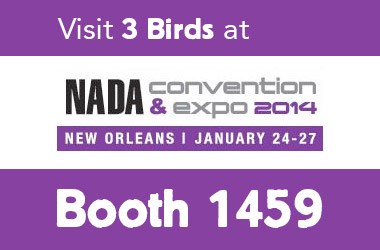 Stat of the month
Stat of the month
Stat of the month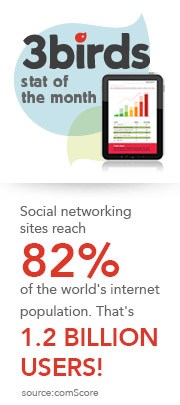 Articles
Articles
Articles
Try these delicious cookies from the 3 Birds Holiday Cookie Exchange for your next holiday party!
3 Birds kicked off a new tradition last year with the 3 Birds Holiday Cookie exchange. Everyone brought a batch of their favorite cookies, split everything up goody-bag style, and everyone went home with a grab bag of delicious holiday...
Read This Article>
Enjoy these family-friendly events in the Big Easy
Vacations to New Orleans are great at any time of year, but the holiday season hosts a variety of events that are sure to appeal to all ages. Whether you're celebrating Christmas or ringing in the New Year, here are four ways for your entire family...
Read This Article>