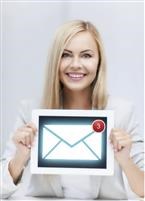 Conquest email campaign prompts 23 sales
One of our Chrysler, Dodge, Jeep, and Ram dealership clients was looking to expand its customer reach in preparation for its Memorial Day sales event. First, the client's dedicated 3 Birds strategist utilized existing business intelligence to create a send list of 50,000 people who were in-market in the dealership area, but were not current or previous customers of the dealership. Our creative team then worked closely with the dealership to create an OEM-branded creative campaign featuring an offer specific to each brand and leveraging brand messaging.
The campaign was sent at the end of April before the Memorial Day weekend. Strong calls-to-action to drive conversions were included in the campaign.
Results
The combination of tier 1-quality creative and strategic use of data resulted in an immediate and significant impact on the client's vehicle sales around the Memorial Day weekend. Using the dealership's sales data from the end of April into May, 3 Birds conducted a sales match analysis. A total of 23 email recipients went on to purchase or lease vehicles 30-45 days after the send with gross sales of $746,321.17.
Strategic digital messaging adds new customers and sales prospects
With just two campaigns sent to in-market leads, the client successfully expanded its marketing reach and enjoyed strong ROI. Of course, conquesting a new customer to purchase a vehicles is great, but transitioning these buyers into loyal service customers will increase their lifetime value to the dealership.
This is just one example of how effective digital marketing solutions can be.