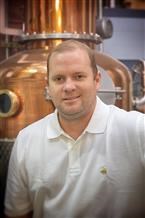 Mobile strategy is more than just a well-optimized website
Jon Lamb is recently joined 3 Birds Marketing as Vice President of Sales. This month we asked him to share the secrets that make for a successful mobile marketing strategy—and more.
Q: Welcome to 3 Birds, Jon. Tell us a little about what you were doing before this.
A: Before coming to 3 Birds, I was President of Moore and Scarry Advertising from early 2011 to January 2013. During that time, I was instrumental in transforming the agency into one of the largest full-service advertising firms in North America.
Q: What brought you to Birds Marketing?
A: The start-up atmosphere is very attractive to me, but the emerging technology of the Wire 2.0 and our other offerings at 3 Birds is what hooked me. I think 3 Birds is going to be a leader in the industry in a short period of time—and the fact that we still make time for interaction with dealers is also extremely impressive.
Q: What are your favorite things about the Chapel Hill area?
A: Having the Research Triangle Park so close by is great, as well as the wonderful community of entrepreneurs in the area. There are also plenty of beautiful recreational areas for golfing and biking—two of my favorite leisure activities.
Q: If you're not convinced that a mobile strategy for your business is important, you will be after reading this newsletter. What would you say is the most important thing for dealerships to remember when optimizing their strategy for mobile?
A: 80% of the time users spend online on their phone is spent using apps1-meaning when people are searching for a service or oil change, they aren't even using their browser, they're using Google Maps, Google Now, Yelp, and other apps designed to find business geographically close to the user. This means that perhaps even more important than optimizing your mobile site would be optimizing your online review pages and responding to reviews.
Sources
1) Koetsier, John. (2013) "The mobile war is over and the app has won: 80% of mobile time spent in apps". Venture Beat.