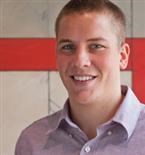 Make them part of your online strategy with 3 Birds Marketing
One of the best features of House, 3 Birds' email newsletter solution, is that the content is hosted on a separate website that we refer to as the engagement site. This engagement site not only publishes engaging and SEO-rich content every month, but is also a great medium that drives traffic to our client's primary website. With so much benefit on the line with this engagement site, we need to carefully choose where to create this website and in what format. After much thought and debate, we believe that subdomains are the one of the best options out there.
With Google continuing its fight against webspam with algorithm updates like Penguin 2.0, there's been a renewed focus on subdomains. Subdomains can be used in a variety of ways, and must be used carefully in order to take full advantage of their unique SEO-building capabilities. After much consideration, 3 Birds Marketing is fully on-board to take advantage of this change to Google's algorithm by hosting our newsletters' engagement site, as well as our revolutionary service pages, on subdomains. We believe this strategy will get the most traction through SEO and drive even more traffic to our client's primary website.
Instead of going through the hassle of purchasing a new website, we're able to easily carve out a subdomain of a dealership's primary website. The primary website benefits from the internal linking between the subdomain and the primary website. Furthermore, a subdomain is crawled as a separate page from the primary website, so it's not affected by host crowding and can show up on the same page as the primary site in search engine queries. Look below for the 4 main reasons why subdomains are a solid approach in a post-Panda world.
1. It's FREE. A subdomain is a sub extension of an existing domain so there is no cost involved in creating a subdomain. There can be considerable cost savings when you want to build multiple subdomain sites as there's no limit to the amount you want to create.
2. SEO, it's kind of a big deal. There are many different ways a subdomain can influence and improve your business' SEO, one of them being internal linking. Although a subdomain is recognized as a separate website from the primary website, it still gets the benefit of internal linking which helps boost your primary website's PageRank. Furthermore, you should use relevant keywords in the subdomain URL that relate to your page and the content within it. Whether the subdomain is for an engagement site for a newsletter (News.DealerID.com), a service page (Service.DealerID.com), or for specific vehicle model pages (Camry.ToyotaDealership.com), a subdomain will allow you to tailor the page to the content you want and will improve your SEO and SERP. Lastly, since a subdomain is recognized as a unique website, the subdomain is able to show up on the same page as your primary site in a search engine query because subdomains aren't affected by host crowding.
3. It's EASY. Subdomains are a sub-extension of an existing website, so they are very easy to create. Simply go through your websites domain host manager to carve out a subdomain and they will have easy instructions on how to do this. For our clients, we have an easy and detailed step by step process for how to connect a subdomain to our DNS Settings.
4. It's VERSATILE. As I've said before, subdomains can be created for many different purposes. From engagement sites to service pages or vehicle model pages, a subdomain can be used for a variety of reasons. On top of that, the more specific subdomains you create, the more you benefit from specific keywords, SEO-rich content, internal linking, and more overall engagement from customers and prospects.
If you want to increase your web presence and make it more integrated, improve your SEO, and have specific content and keyword driven web pages that will drive more traffic to your primary website and ultimately convert prospects into sales, go with the subdomains. If you're interested in taking advantage of our custom service pages and vehicle model pages, give us a call or fill out a contact form online.