Guacamole, goblins, and an 80's Canadian pop sensation...these are all things you can easily find at a 3 Birds Halloween party. Take a tour through the 3 Birds cast of Halloween characters and let us know your favorite!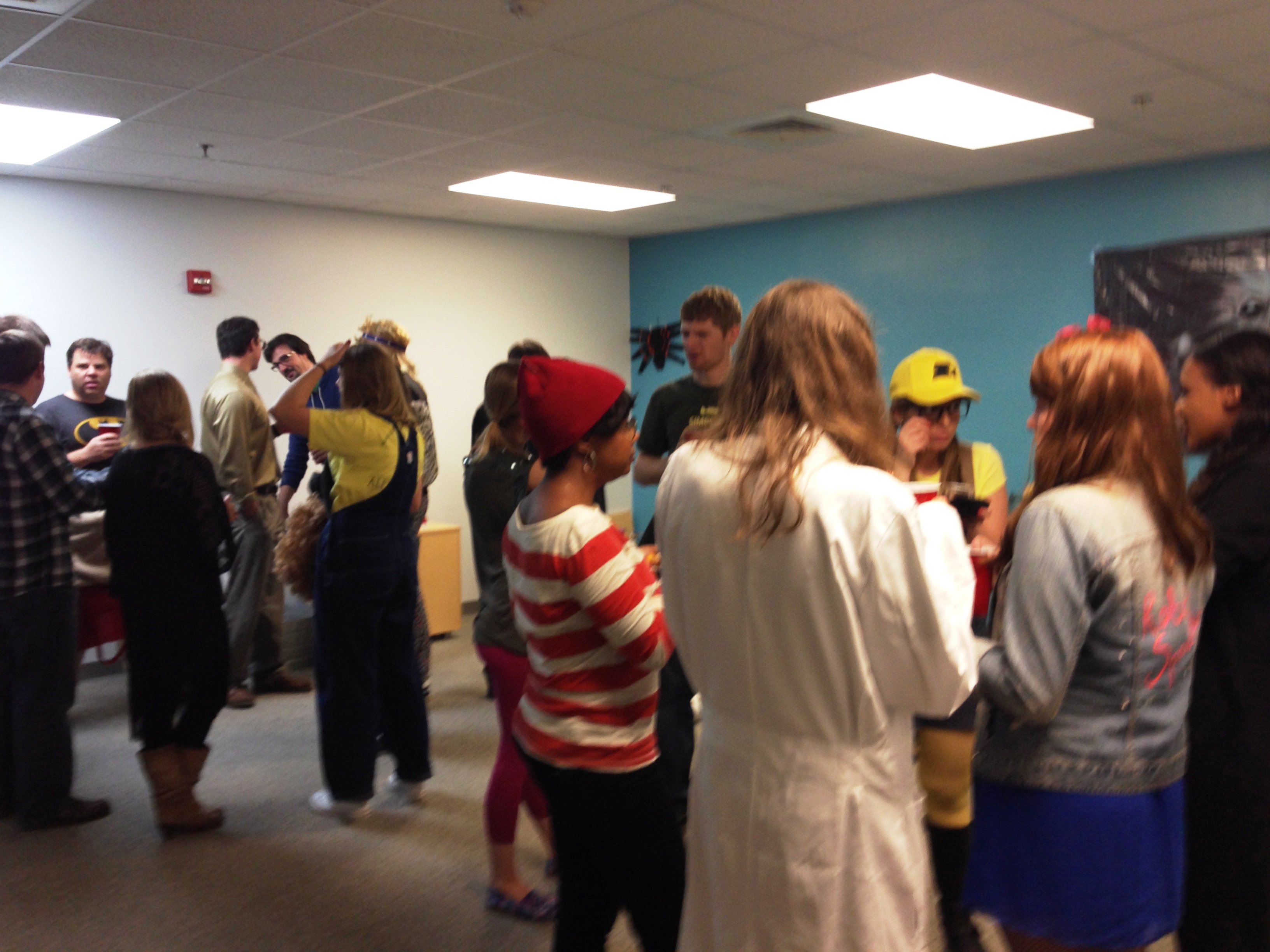 Left to right: Dwight, Despicable Me, Waldo, Despicable Me, Robin Sparkles.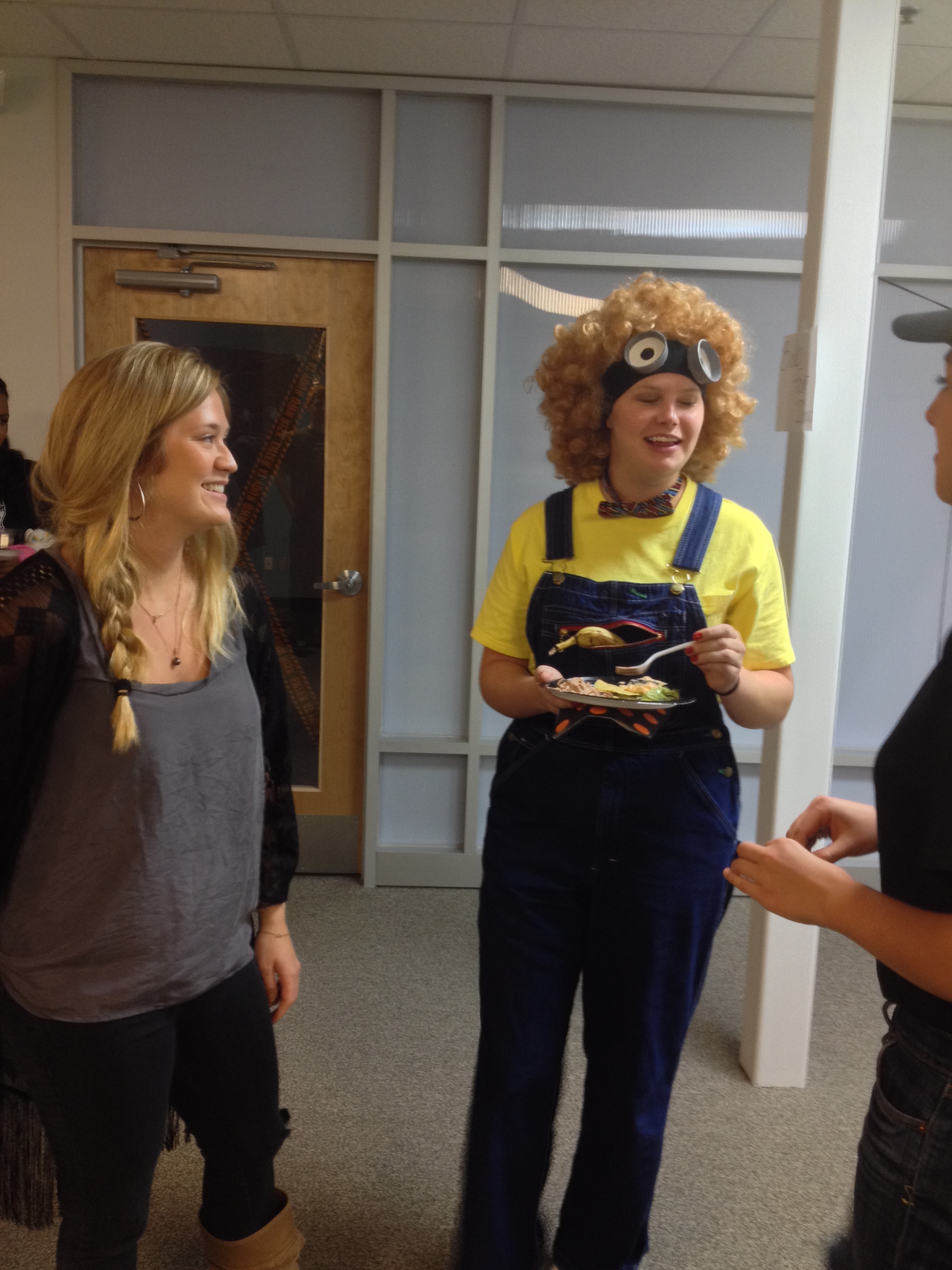 Despicable Me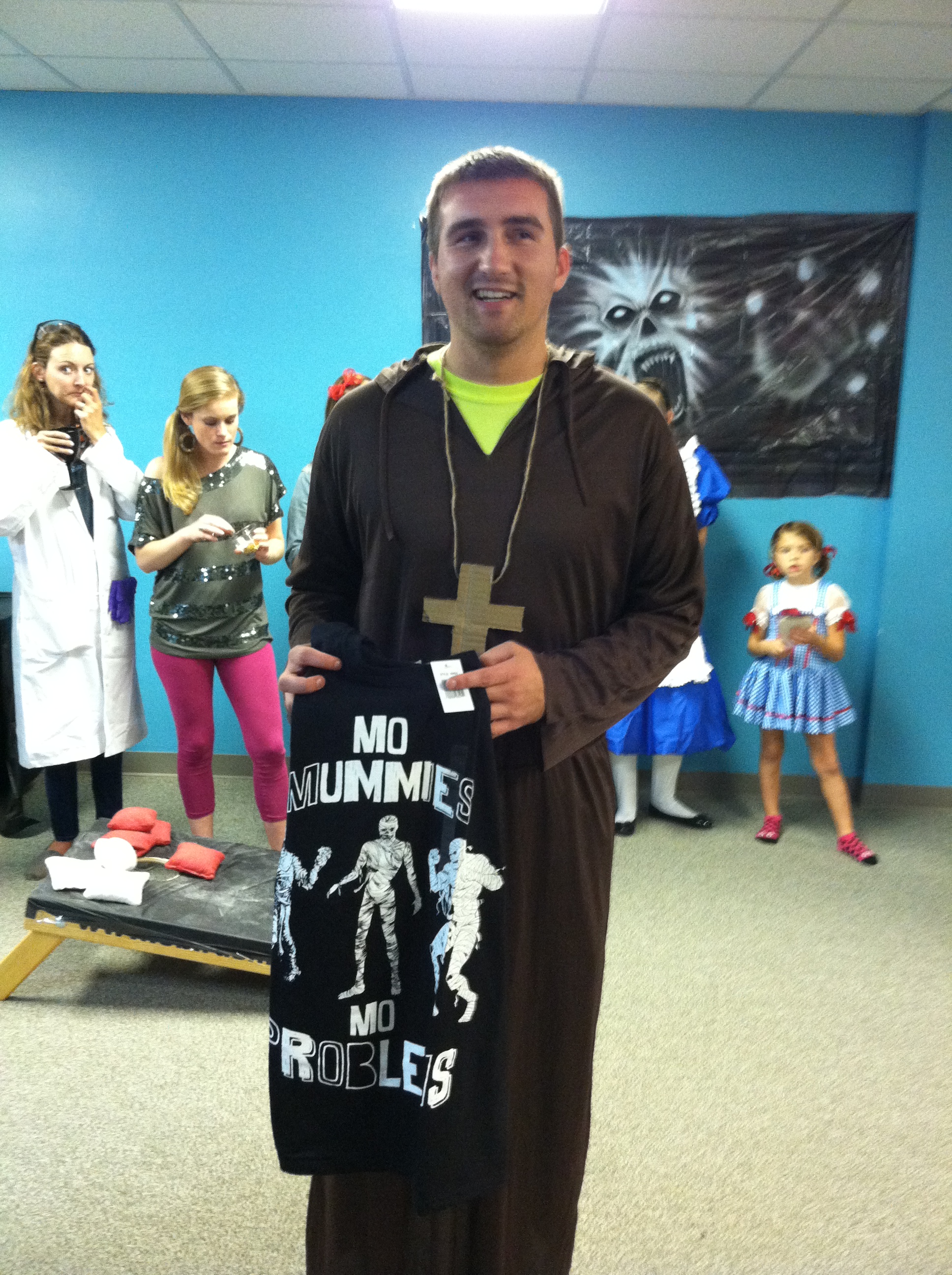 [Chip] Monk. [Winner, Funniest Costume]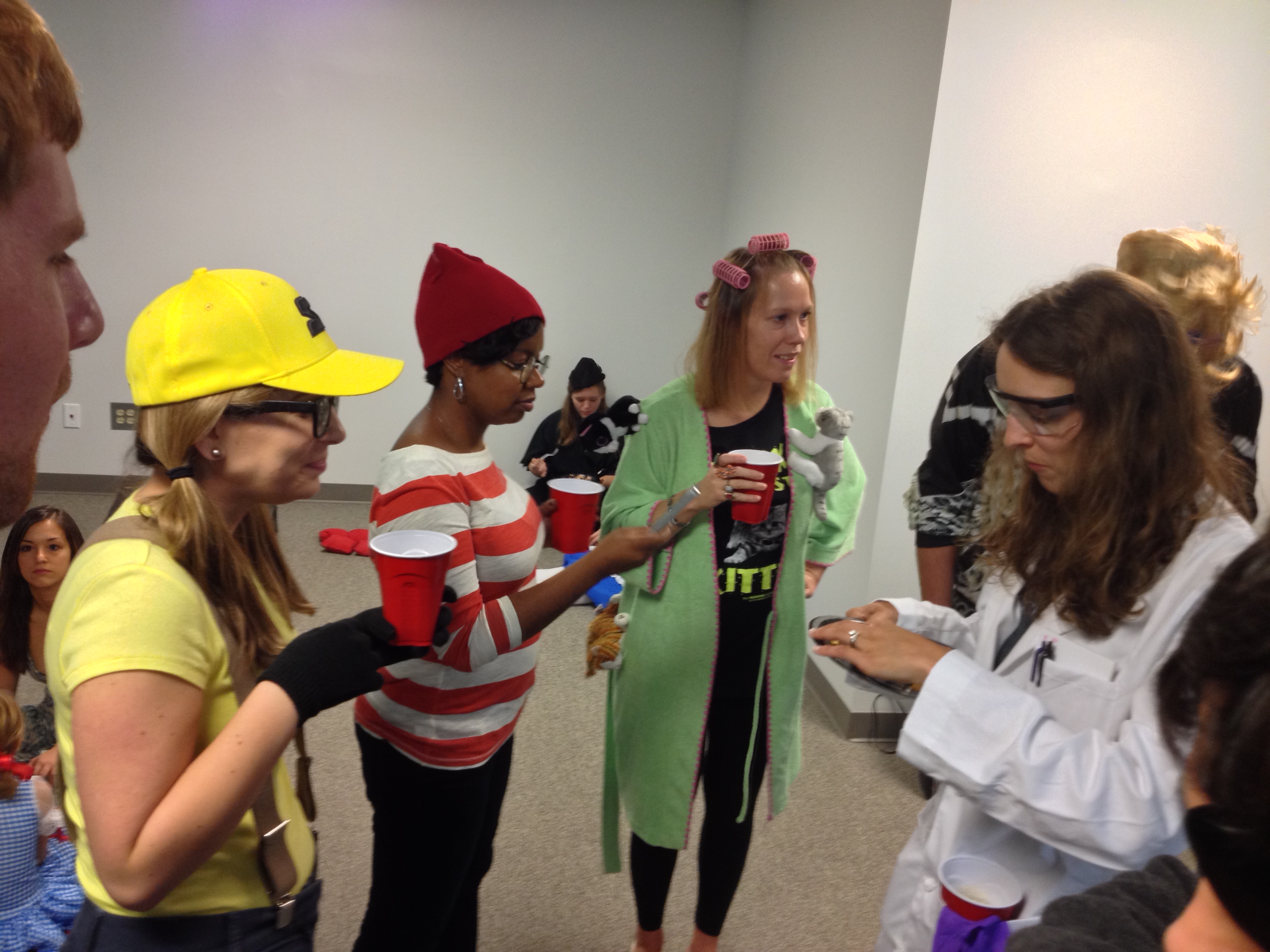 Left to right: Despicable Me minion, Waldo, Crazy Cat Lady [Winner, Best Costume], Chemist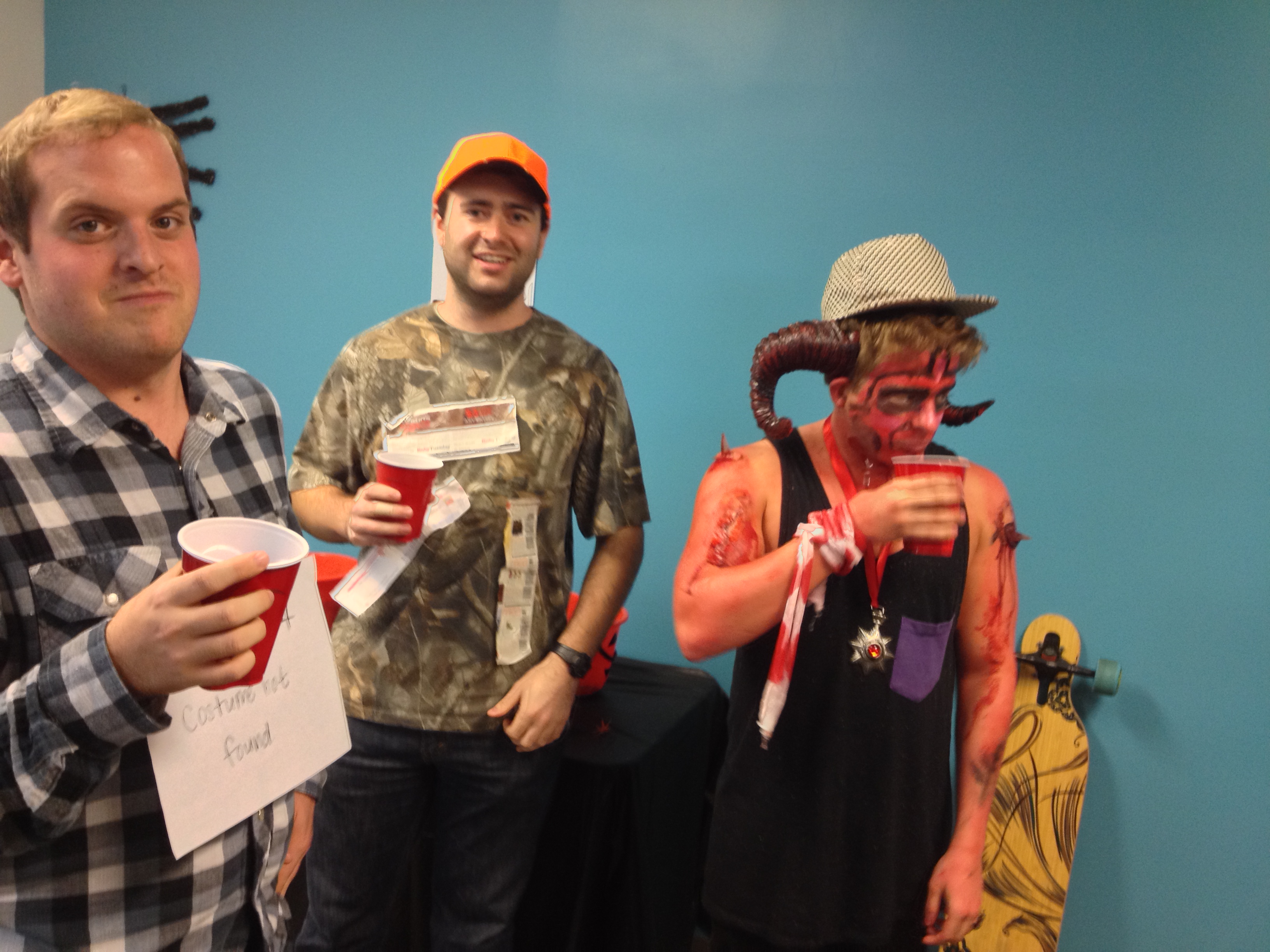 Left to right: "404: Costume not found," "Bargain Hunter," "Demon Skateboarder [Winner, Scariest Costume]"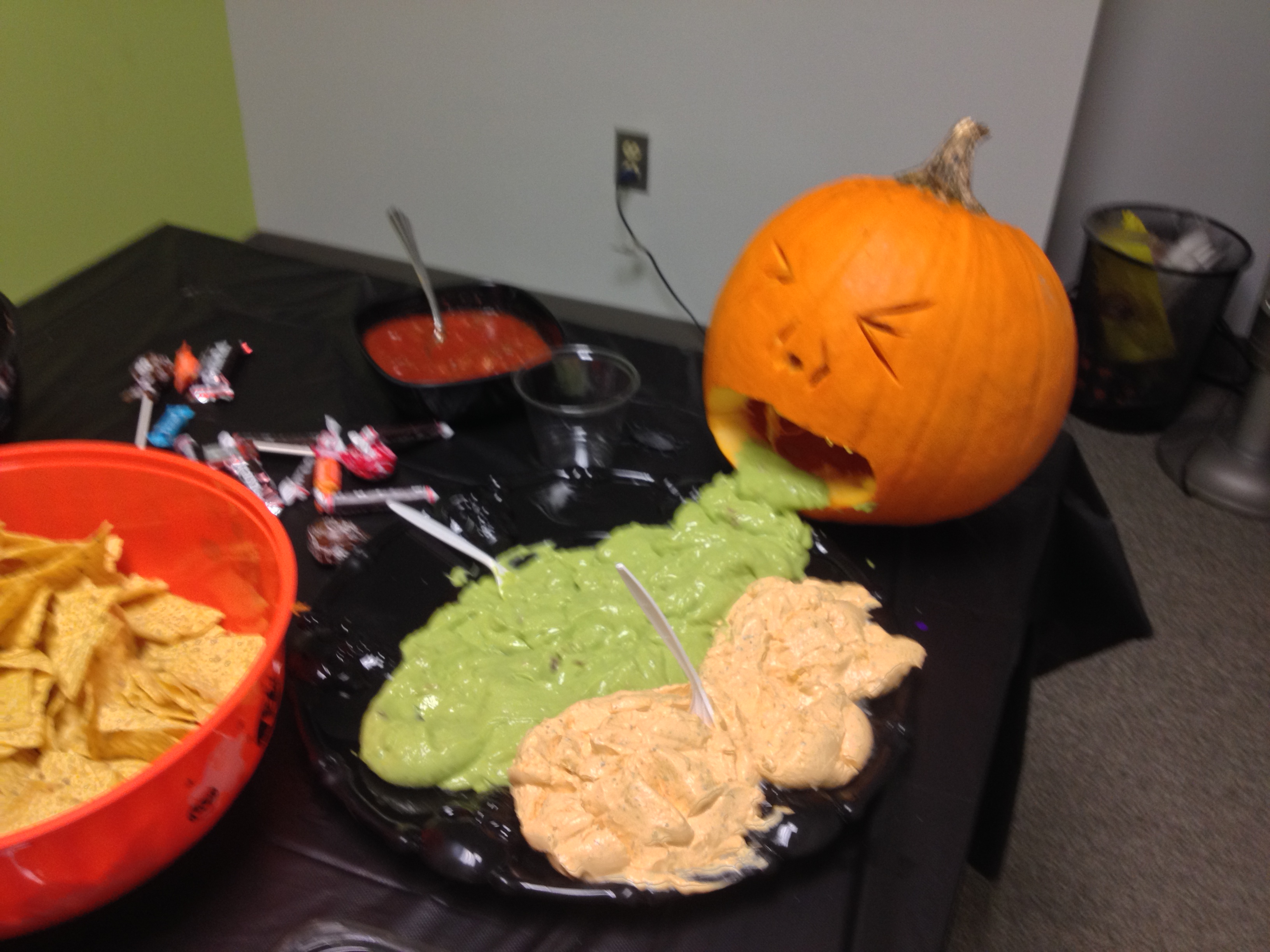 Scary goodies!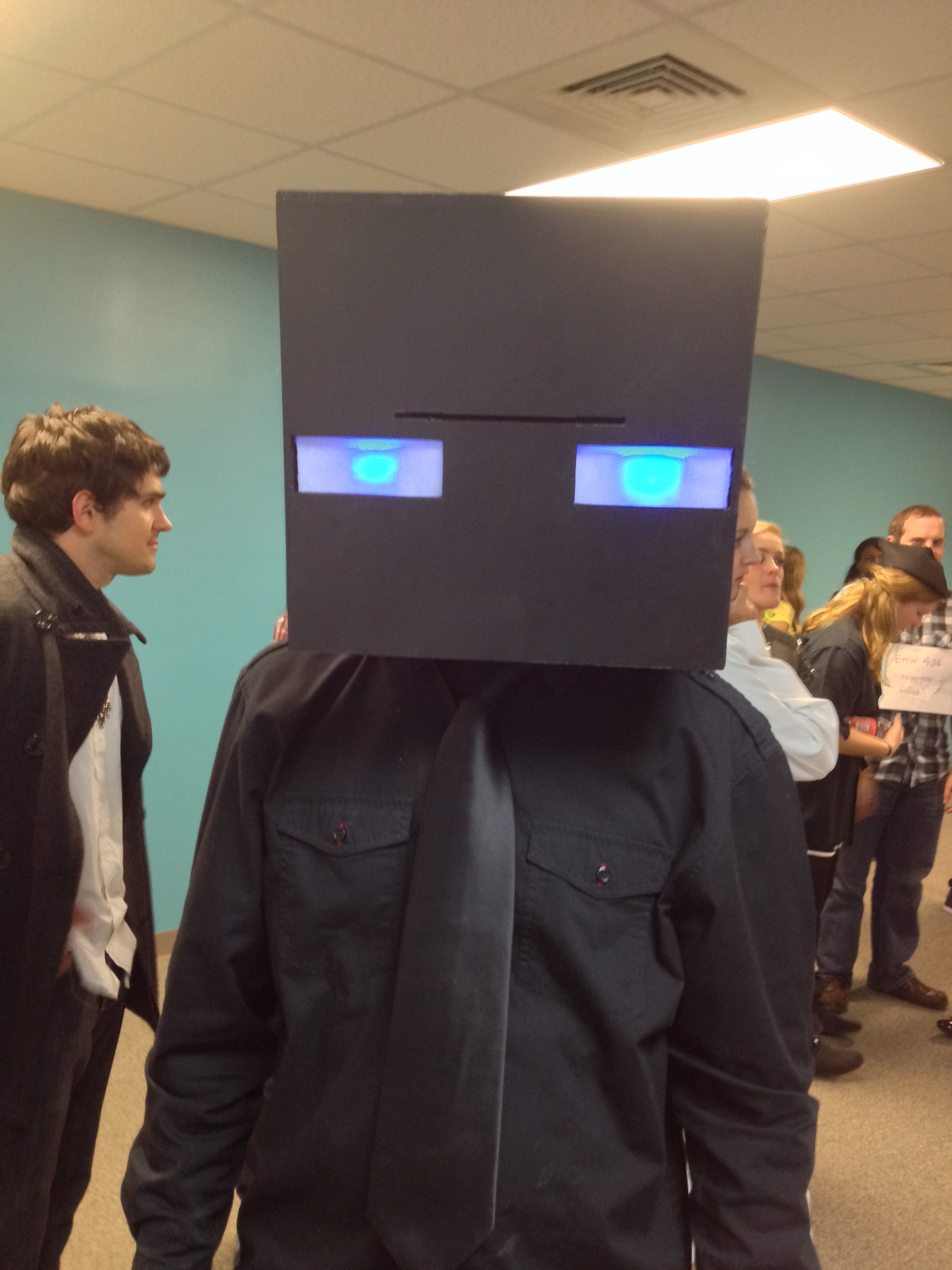 Enderman from Minecraft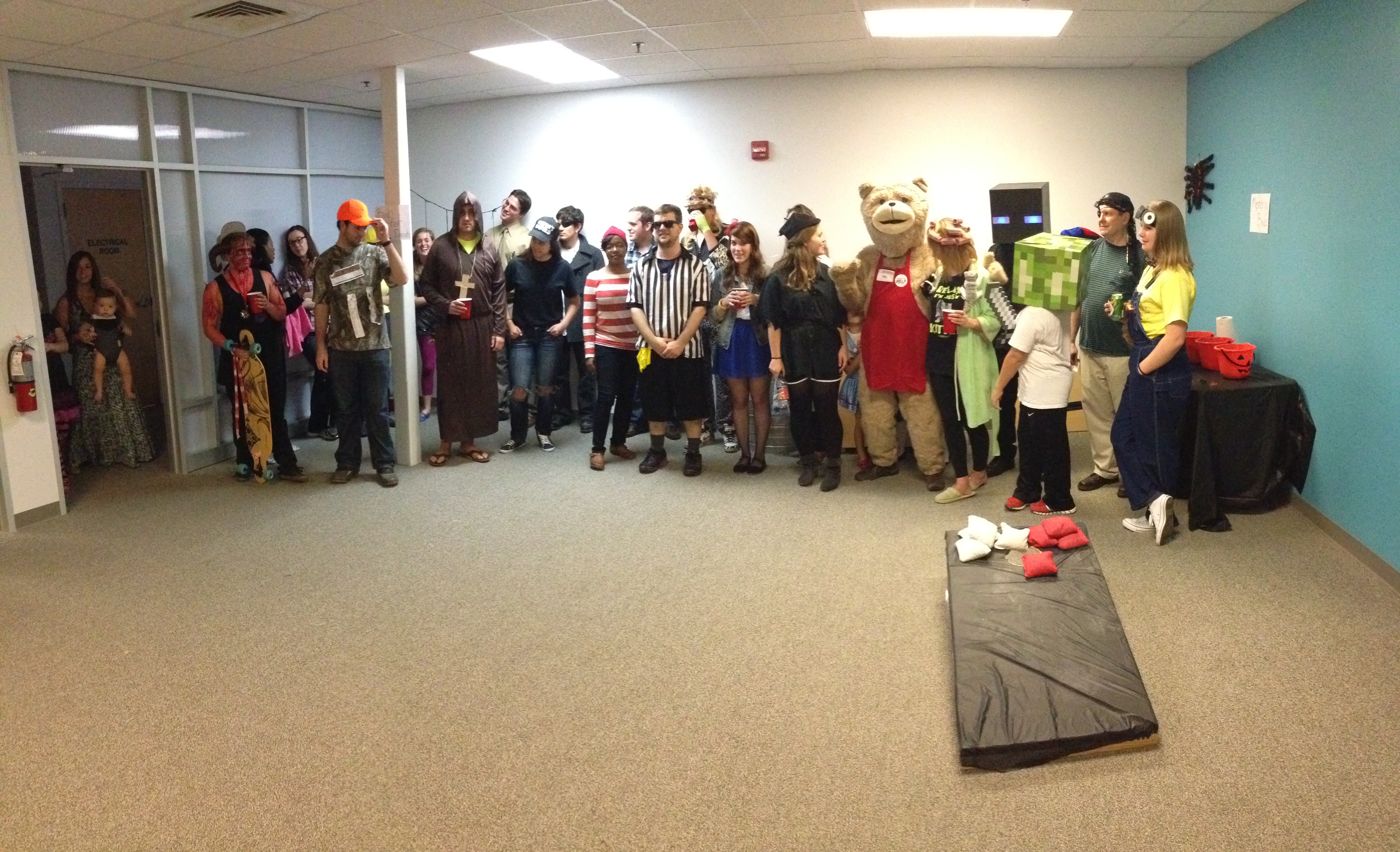 Nothing goes with candy corn like a game of cornhole.