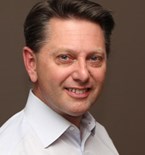 A chat with Bryan Krieger, Chief Technology Officer
3 million.

It's a big number eh? That's how many emails 3 Birds sent out the week of Black Friday 2013, the highest day of email sends ever, by volume, in company history. Email marketers pay attention to numbers like these, and with good reason. Email deliverability rates are an often-overlooked but highly important part of any email marketer's toolkit. High deliverability rates indicate a clean list, one that was built organically over time from opt-in or point-of-purchase email gathering methods. Too many bounces overall from the same sender or repeated sending to email addresses that soft bounce look "phishy" to internet spam filters, sending your perfectly-crafted email straight to spam folders. It's a downhill slope from there as that sender is more likely to get flagged as suspicious in the future. While the factors that go into determining whether or not an email will reach the inbox are as complicated as search algorithms, there are a few principles of list hygiene to follow in order to avoid the most common pitfalls.

Your data is your data is your data!
Let's start with the obvious: buying lists is always a bad idea. Exceptionally large lists are a red flag to begin with and we tend to see high bounce and complaint rates on lists like these. Organically growing your list over time using your own customer data and opt-in subscription methods will yield optimal deliverability and engagement rates and minimize complaints. Going beyond the numbers themselves, the reporting functionalities of the Wire platform make it easy to see who's interacting with your newsletters on a regular basis, what the most popular items are from your most recent sends and make it easy for you to export and use that data for your sales team or additional follow-up sends.

Today's data works better than yesterday's data.
Regularly updating your dealership's personal send list is a great way to keep bounce and complaint rates low and engagement rates high. The customer who visited your showroom or service bay 7 days ago is much more likely to appreciate and interact with a digital campaign or newsletter than one who visited 9 months ago and hasn't heard from your dealership since.

Check your lists for bad email addresses before sending
These are easy to catch: emails like none@none.com or 123@456.com, placeholders used when customers don't want to part with their email address but which can ultimately skew your numbers. 3 Birds cleans lists with each and every send through the system by filtering out the email addresses that have bounced on previous sends and suppressing those addresses automatically on future sends. Often blatantly bad email addresses are filtered out even before the send on list upload to further boost deliverability and guard against bounced emails as much as possible before sending.

By following these best practices surrounding list hygiene and educating our clients around these issues we are able to boost email deliverability rates to between 98% and 99% on established senders. After all, emails that don't get into the inbox can't be opened and acted on. Like they say, half the battle is showing up--for emails, that means that half the battle is getting into the inbox!

Continue the conversation @BryanKrieger or bryan.krieger@3birdsmarketing.com.